UOttawa Telfer School of Management
Arry Pandher -
May 18th, 2022
UOttawa Telfer is located in the heart of Canada's capital. It is a world-renowned business school that offers programs at the undergraduate, graduate and doctoral levels. UOttawa Telfer is one of the largest business schools in Canada, with over 7,000 students enrolled in its programs. The school is accredited by AACSB International, which is the premier accreditation body for business schools worldwide. UOttawa Telfer offers a unique learning experience that combines academic excellence with real-world experience. The school has a strong focus on professional development and hands-on learning, and its students have access to state-of-the-art facilities and resources. UOttawa Telfer graduates are highly sought-after by employers, and the school has a strong reputation for producing leaders in the business world.
Why UOttawa Telfer?
UOttawa Telfer is a world-renowned business school that offers its students an unparalleled education. UOttawa Telfer is committed to providing its students with the skills and knowledge they need to succeed in the ever-changing world of business. The telfer faculty is comprised of some of the most accomplished business professionals in the world, who provide their students with the latest insights into the field. UOttawa Telfer's curriculum is designed to challenge and prepare students for the real world of business. The school also offers its students ample opportunities to network with potential employers and to gain invaluable experience through internships and co-op programs. UOttawa Telfer is truly the perfect place for anyone looking to launch their career in business.
UOttawa Business Acceptance Rate
UOttawa's Telfer School of Management is one of the leading business schools in Canada. It is also competitive, with an acceptance rate of less than 50%. If you are thinking of applying to UOttawa's Telfer School of Management, you will need to have a strong academic record and demonstrate your leadership potential. The admissions committee will also be looking for evidence of your motivation and commitment to pursuing a career in business. If you can demonstrate that you have what it takes to succeed at UOttawa's Telfer School of Management, you will have a good chance of being accepted.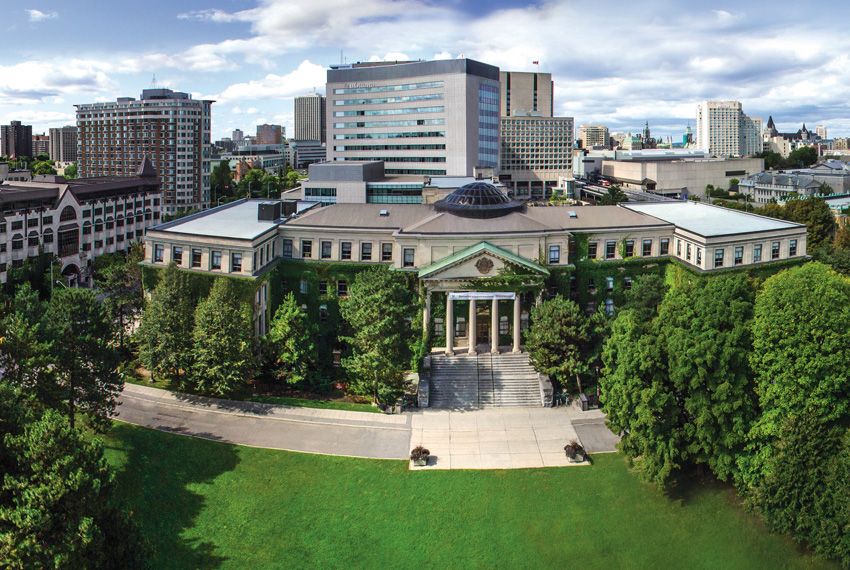 Need More Financial Support?
Countless students have benefited from GrantMe's financial assistance in the form of scholarships, allowing them to attend their first-choice school. If you'd like to know more about how GrantMe can support your goal of getting into UOttawa Business, start by taking our quiz to see if you qualify!