UofT Nursing: Overview
Arry Pandher -
May 9th, 2022
The UofT Faculty of Nursing offers an internationally respected Nurse Practitioner Program. The program builds on a long tradition of excellence in education and research and is committed to preparing outstanding nurse practitioners who will provide exemplary care.
What are UofT's Nursing Admission Requirements?
Admission to the program is highly competitive. Applicants must have an undergraduate degree with a strong academic record, and preference will be given to those who have also completed prerequisite coursework in human anatomy and physiology, microbiology, and statistics. In addition, all applicants must demonstrate that they have the personal qualities necessary to succeed in the program, including compassion, communication skills, and a commitment to lifelong learning. Those who are selected for admission into the UofT nursing program will find themselves well-prepared to take on the challenges of 21st-century healthcare.
The program is accredited by the Canadian Council of Registered Nurses, and graduates are eligible to write the national certification exam to become Registered Nurse Practitioners. The UofT Faculty of Nursing is also a member of the International Association of Universities and Colleges of Nursing, which provides opportunities for students to study abroad.
The program offers a unique combination of academic rigour and hands-on experience. Students in the program will have the opportunity to learn from some of the world's leading nurse educators and researchers, as well as to gain clinical experience in a variety of settings. The program is also committed to providing students with the opportunity to pursue their interests in nursing research, and many of our graduates go on to pursue careers in academia or clinical research.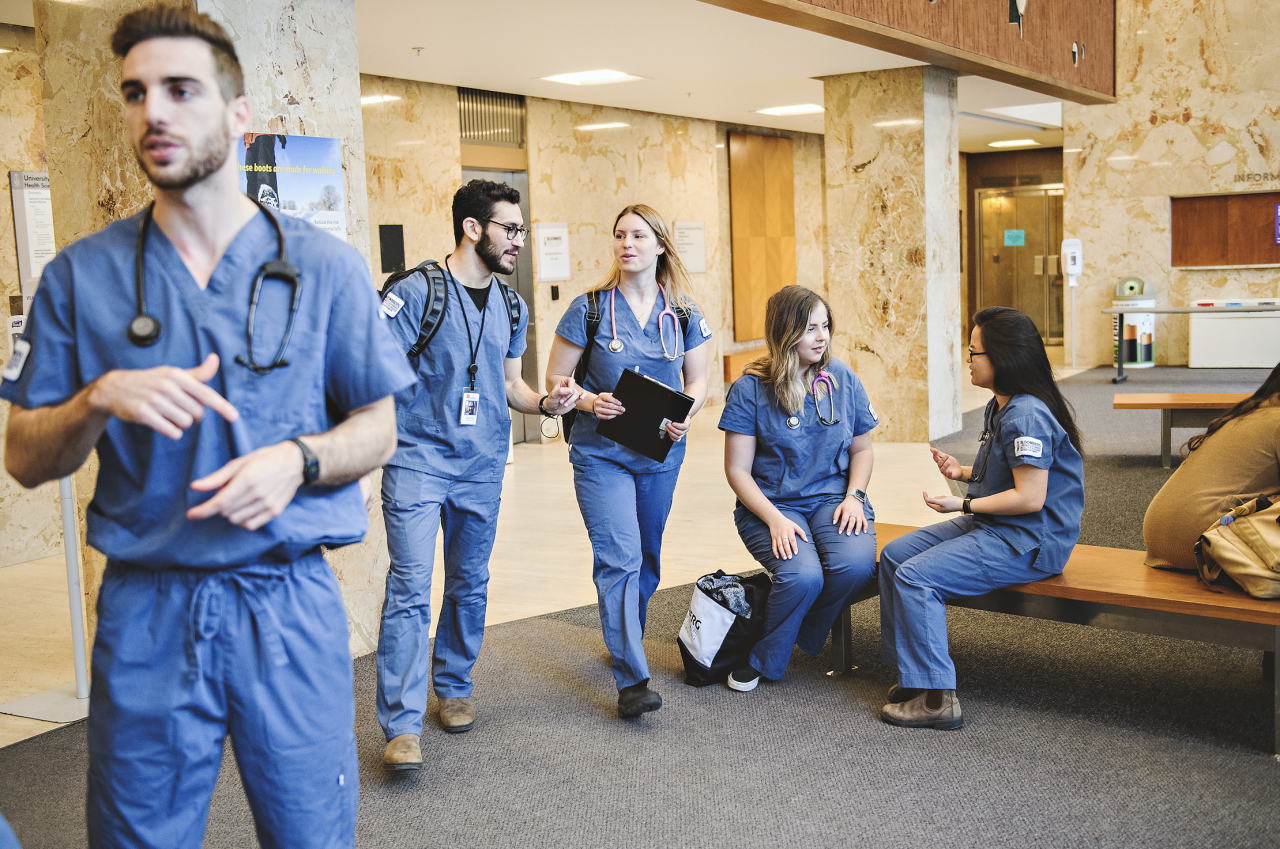 Where is UofT Nursing?
The program is located on the University of Toronto's downtown campus, in the heart of Canada's largest city, Toronto. The program is part of one of the best Canadian universities, situated within walking distance of world-renowned hospitals, research institutes, and some of the best shopping and entertainment in the city.
The University of Toronto is one of the world's leading research-intensive universities, and the UofT Faculty of Nursing is a key contributor to the university's reputation for excellence. Our faculty members are engaged in cutting-edge research that is making a difference.
UofT Scholarships and Tuition
UofT offers a wealth of scholarships and financial aid programs to help students pay for their education. UofT Nursing is committed to making nursing education accessible and affordable for all students, regardless of financial need. Scholarships are available for both full-time and part-time students, and can be used to cover tuition, books, and other educational expenses. In addition, UofT Nursing offers a number of bursaries and loans to help with the costs of living and studying. For more information on UofT's scholarships and financial aid programs, please visit the UofT website.
UofT Nursing Acceptance Rate
UofT's Nursing program is one of the most competitive programs at the university. The UofT Nursing acceptance rate for 2019 was 16%. UofT's Nursing program comprises of both academic and clinical coursework. The UofT Nursing curriculum is designed to give students the knowledge and skills they need to be successful in their careers. UofT Nursing graduates are highly sought after by employers. UofT Nursing graduates have a wide range of career options available to them. UofT Nursing graduates are well prepared to enter the workforce and make a positive impact in the lives of others. UofT's Nursing program is an excellent choice for those who want to pursue a career in nursing.
Looking for Support in Applying?
Scholarships, one-on-one guidance, and student support services are all available through GrantMe. Countless students have used our services to get into their top-choice schools and graduate debt-free!
If you'd like to know more about how GrantMe can support your goal of getting into UofT, start by taking our quiz to see if you qualify!