Trent University: Overview
Arry Pandher -
May 20th, 2022
Trent University is located in the city of Peterborough, Ontario, Canada. It was founded in 1964 and has a student population of about 7,500. Trent is known for its strong academic programs, particularly in the humanities and social sciences. The university also has a reputation for being environmentally responsible and is a leader in sustainable development. Trent offers a wide range of undergraduate and graduate programs, as well as professional degrees in education and law. Trent is a commuter campus, with most students living off-campus. The university has a strong sense of community and offers many opportunities for involvement, including clubs, organizations, and athletics. Trent is an excellent choice for students seeking quality education in a supportive environment.
Where is Trent University?
Trent University is located in Peterborough, Ontario, Canada. The university was founded in 1964 and has a student population of approximately 8,000. Peterborough is a small city located approximately two hours north of Toronto. It is a popular tourist destination due to its proximity to the Kawartha Lakes. Trent University is situated on a 950-acre site along the Otonabee River. The university's main campus contains over 40 buildings, including classrooms, libraries, and residences. Trent University also has a second campus in Oshawa, which is home to the Trent-Durham Integrated Health Science Centre.
How Can I Make My Application Stand Out?
When it comes to applying to Trent University, there are a few things you can do to make your application stand out from the rest. First, be sure to fill out all of the necessary forms and submit them by the deadline. Following the directions carefully and providing all of the required information will show that you are a responsible and detail-oriented individual. In addition, take the time to write a well-crafted personal statement. This is your opportunity to share your unique story with the admissions committee, so be sure to showcase your personality, interests, and accomplishments. Finally, be sure to have your transcripts and letters of recommendation sent directly from your school or recommenders. This will give the admissions committee confidence that you are a strong student with solid academic credentials. By taking these simple steps, you can increase your chances of being admitted to Trent University.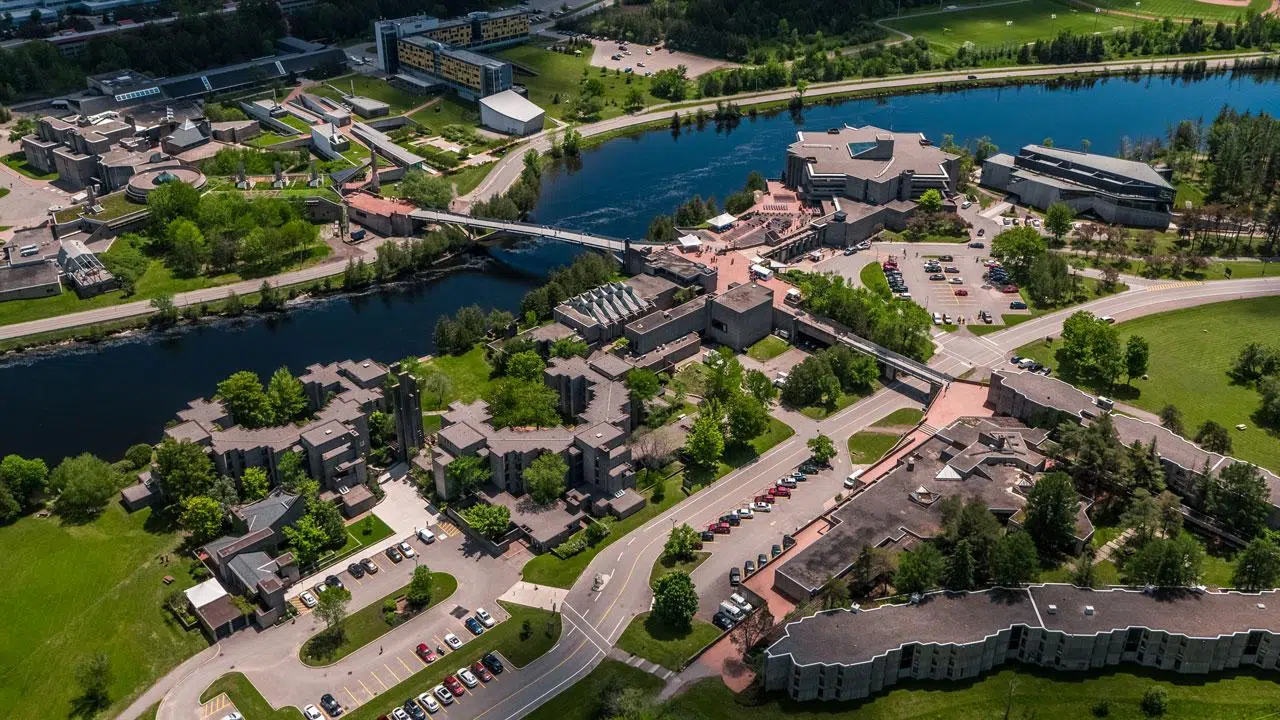 Trent University's Acceptance Rate
Located in Peterborough, Ontario, Trent University is a mid-sized public institution that offers a variety of undergraduate and graduate programs. The university has an acceptance rate of 33%, meaning that it is relatively accessible to students who meet the minimum admission requirements. Trent University is known for its strong liberal arts and sciences programs, as well as its cooperative education programs which allow students to gain real-world experience in their field of study. The university also boasts a number of research facilities, including the Canadian Centre for Electron Microscopy and the Bata Library. Trent University provides an excellent education for students from all backgrounds with its variety of academic programs and research opportunities.
Need More Financial Support?
Countless students have benefited from GrantMe's financial assistance in the form of scholarships, allowing them to attend their first-choice school. If you'd like to know more about how GrantMe can support your goal of getting into Trent University, start by taking our quiz to see if you qualify!