Toronto Metropolitan Engineering: Overview
Arry Pandher -
May 19th, 2022
Toronto Metropolitan University is accelerating the shift in higher education that encourages students to become lifelong learners, ethical, and inclusive people. At their Faculty of Engineering and Architectural Science (FEAS), they ware making meaningful shifts in culture.
Why should I study at Toronto Metropolitan's FEAS?
For starters, they are:
5th in Canada for engineering research citation impact
Has 6100+ students
Has 6 research and innovation clusters
50+ student groups and teams
85% employment rate within 6 months of graduation
26 programs in 11 disciplines
…and more!
They will support their students in gaining strong theoretical fundamentals, which is obtained through practical training. Students will be able to develop solutions to real-world challenges, gaining a competitive advantage in today's market and freely upgrading their skills in a flexible learning environment!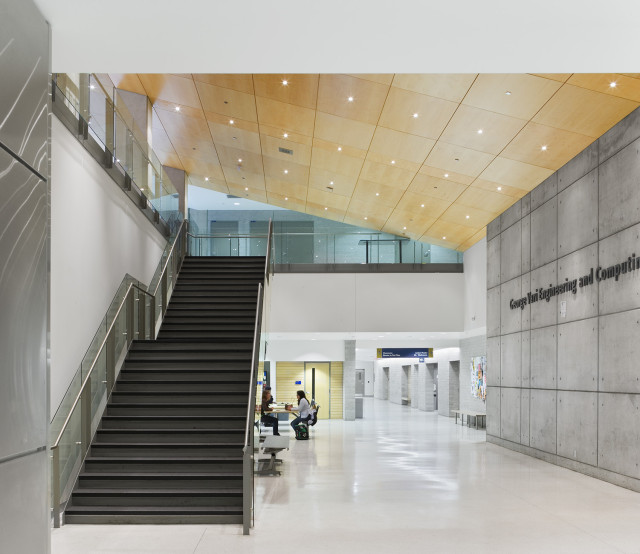 Toronto Metropolitan Engineering Requirements
Must have completed, or be currently completing an Ontario Secondary School Diploma (OSSD) or equivalent, with a competitive average in your top six Grade 12 U or M courses and competitive grades in the following prerequisite courses:
English (ENG4U/EAE4U preferred)
Advanced Functions (MHF4U)
Calculus and Vectors (MCV4U)
Chemistry (SCH4U)
Physics (SPH4U)
Note: The number of applications we receive greatly exceeds the number of spaces available in each program. To be competitive, you should aim for averages/grades above the minimum, which is an overall average of %70.
Visit the Admission Requirements page for information related to specific applicant groups.
Toronto Metropolitan Tuition and Fees
For the Biomedical Sciences program at Toronto Metropolitan, tuition for Domestic students range from $10,326 – $11,140.
For detailed fees information, you can visit: Tuition and Fees by Program!
Toronto Metropolitan Entrance Scholarships
Worried about tuition? There is good news! If you attend a Canadian secondary school with a final average of 80% or higher, and meet the terms and conditions for a scholarship, you are guaranteed a renewable entrance scholarship at Toronto Metropolitan University:
You might also be eligible for:
George and Helen Vari Foundation Entrance Scholarship ($10,000)
Pierre Lassonde Entrance Awards in Engineering ($6,000)
SHAD Entrance Award ($2,000)
Charles A. Root Scholarship ($2,000)
Ontario Professional Engineers Foundation for Education Entrance Scholarships (Up to $1,500)
Worried About Your Finances?
We're ready to help you! GrantMe has the services and support you need to get through the process of applying to Toronto Metropolitan Engineering program! Take our FREE quiz to see if you qualify for GrantMe in just a few minutes.