Concordia University: Overview
Arry Pandher -
May 10th, 2022
Concordia University is a dynamic, urban university located in the heart of Montreal, Quebec, Canada. Concordia offers undergraduate and graduate programs in a wide range of disciplines, including Arts and Science, Business, Engineering and Computer Science, Fine Arts, Health Sciences, Journalism, Education and Political Science. Concordia is a research-intensive institution, with more than $200 million in research funding each year. The university is also home to a number of world-renowned research centres and institutes, including the Concordia Institute for Information Systems Engineering and the Centre for Intelligent Machines. Concordia's commitment to teaching excellence has been recognized by a number of prestigious awards, including the Canadian Association of University Teachers' Award of Teaching Excellence and the Association of Universities and Colleges of Canada's 3M Teaching Fellowship. Concordia's main campus is located in downtown Montreal, within walking distance of many of the city's major attractions. The campus is also well-connected to Montreal's extensive public transit system, making it easy for students to get around the city. Concordia also has two satellite campuses in the suburbs of Montreal: one in Loyola and one in Notre Dame de Foy.
Where is Concordia University?
Concordia University is located in Montreal, Quebec. Concordia is one of two universities in Montreal that offers English-language instruction. The other is McGill University. Concordia was created in 1974 when Sir George Williams University and Loyola College merged. Concordia has four faculties: Arts and Science, Fine Arts, Engineering and Computer Science, and John Molson School of Business. Concordia also has a school of graduate studies. Concordia has two campuses: the Sir George Williams campus, which is located in the downtown core of Montreal, and the Loyola campus, which is located in the west end of the city.
Concordia is a great place to study and there are many things to do in the city. The campus is located in the heart of Montreal and is within walking distance of many restaurants, cafes, and shops. Concordia also has its own library which is open to the public. The library is one of the largest in Quebec and has an extensive collection of books, journals, and electronic resources. Concordia is also home to a number of museums and galleries, including the Montreal Museum of Fine Arts, which is one of the largest museums in Canada. Montreal is a vibrant city with something for everyone, and Concordia students have access to all that the city has to offer.
Why Concordia University?
Concordia University is one of the great universities in Canada. Concordia has a tradition of excellence in education and research. Concordia provides a great environment for learning with a diverse community of scholars, artists and professionals. Concordia has a wide range of programs that are relevant to the real world and offer an excellent education. Concordia is also committed to social responsibility and sustainability. The university has a strong commitment to the local community and the world. Concordia is a great choice for anyone who wants an excellent education.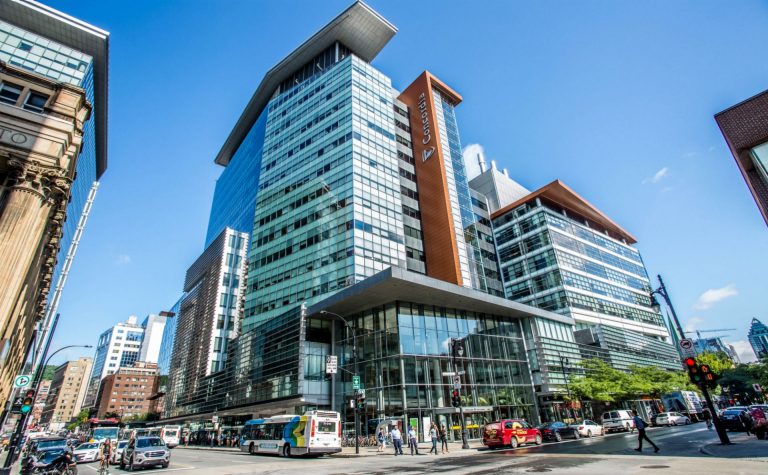 How Can I Make My Application Stand Out?
Concordia has great programs that can help you get ahead in your career. However, Concordia also receives a lot of applications from qualified candidates. So, how can you make your Concordia application stand out?
There are a few things you can do to improve your chances of being accepted to Concordia. First, be sure to research the programs you're interested in and tailor your application to Concordia's strengths. Second, take the time to write a well-thought-out essay that demonstrates your passion for Concordia and your potential as a student. Finally, be sure to follow up with Concordia after you submit your application – a personal touch can go a long way in making your application stand out from the rest.
If you take the time to put together a strong Concordia application, you'll give yourself a much better chance of being accepted into the program of your choice. So start researching, writing, and following up today!
Concordia University Acceptance Rate
Concordia is a university that is located in Canada and it has an acceptance rate of 78.2%. This means that if you apply to Concordia, you have a very good chance of getting in. The school has a lot to offer students, including a variety of programs and a great campus. Concordia is also known for its research opportunities, so if you're interested in pursuing a career in research, Concordia is definitely a school to consider. If you're looking for a university with a high acceptance rate, Concordia is definitely worth checking out.
Concordia Scholarships and Tuition
Concordia University offers a variety of scholarships to help students pay for their education. Concordia Scholarships are awarded based on academic merit, need, and leadership. The Concordia Scholarship is the university's most prestigious scholarship and is awarded to students who demonstrate exceptional academic achievement. Need-based scholarships are available for students who demonstrate financial need, and leadership scholarships are available for students who have demonstrated leadership in their community or Concordia University. Concordia University also offers a variety of tuition payment options, including monthly payment plans and tuition discounts for students who pay their tuition in full. Concordia University is committed to helping all students finance their education and reach their academic goals.
Looking for Support in Applying?
Scholarships, one-on-one guidance, and student support services are available through GrantMe. Countless students have used our services to get into their top-choice schools and graduate debt-free!
If you'd like to know more about how GrantMe can support your goal of getting into Concordia start by taking our quiz to see if you qualify!