UVIC Indigenous Studies: Overview
Arry Pandher -
January 11th, 2022
Written by Shem Semblante and Matthew Tran
With the UVIC Indigenous Studies program, you will be placed in an exciting area of study that emphasizes Indigenous ways of knowing and learning. You will be able to explore the social, political, cultural and historical contexts that shape the lives and resistance of Indigenous peoples—here and around the world.
UVIC Indigenous Studies' programs and courses encourage intercultural understanding on campus, in the community and on the land. Here, you will forge new alliances for societal transformation, community resurgence, and decolonization.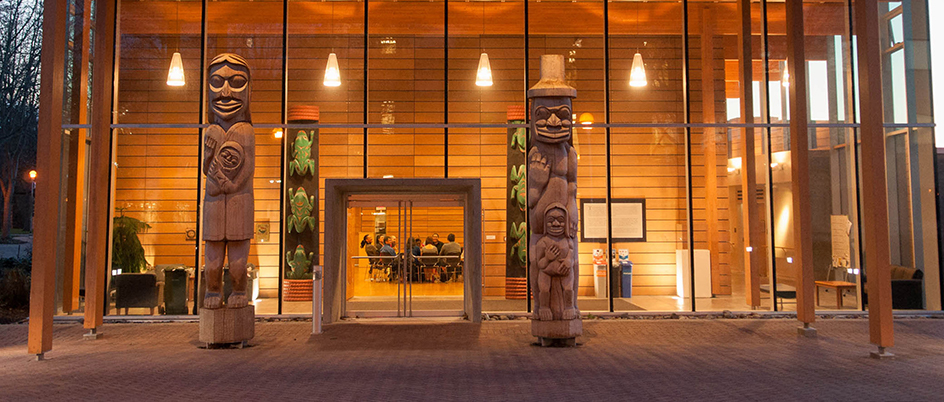 The UVIC Indigenous Studies Program
In UVIC's Indigenous Studies Program, you will explore Indigenous knowledge in a welcoming community using the inclusive approach to learning!
Here, you will receive hands-on, land-based learning. You'll develop the skills necessary to work respectfully and productively with Indigenous communities and organizations.
✅ Courses:
Core courses will introduce you to the field of Indigenous Studies. You'll explore:
the diversity of Indigenous identities, experiences and resistance movements, locally and globally
a critical interdisciplinary approach to the social, political, cultural and historical contexts shaping the lives of Indigenous peoples
the relationship of land and water to Indigenous pedagogies and politics
Approved electives will give you a broad view of the important issues in the lived experiences of Indigenous peoples. Students in the major program take upper-level courses in the following areas:
Arts, Literatures and Languages
Histories, Politics, Laws and Lands
Education, Health and Healing
Community and Land-Based Learning
Current course offerings for the upcoming academic year.
There are minor and major programs for the UVIC Indigenous Studies program.
UVIC Indigenous Studies Minor Program
This program is intended for those preparing for a career serving Indigenous and non-Indigenous peoples. This will work best with Indigenous students who plans to serve in Indigenous communities.
Students may obtain a minor degree in Indigenous studies by combining the general program requirements in Indigenous Studies with a major, honours or general program in another department or faculty.
Get acquainted with your courses and requirements for the UVIC Indigenous Studies Minor Program here!
UVIC Indigenous Studies Major Program
In this program, you will receive a broad, interdisciplinary view of important issues in the historical, political, social, and cultural dimensions of the lived experiences of Indigenous people in Canada.
Like the minor program, you will be required to complete 1.5 upper level units in certain courses/areas. Please visit the academic calendar for more details!
"What can I do with a degree in Indigenous studies?"
With the training, knowledge, and experience you'll receive in the UVIC Indigenous Studies program, your future is secured in these multiple career opportunities:
Activist
Employment equity officer
Government agency worker
Indigenous issues consultant
International aid worker
Non-profit organization director
Political aid/advisor
Public policy analyst
Social program manager
Archivist
Children's rights advocate
Community educator and advocate
Community liaison officer
Community-industry liaison
Cultural advisor
Cultural resources manager
UVic Co-op + Careers also offers co-op and career support for Indigenous students.
How to Apply
1. Choose a program
View your program to see application deadlines and admission requirements. You'll also need to meet UVic's English language requirement.
2. Submit your application
Submit your application to UVic through the EducationPlannerBC application service by the deadline for your program. Check out the EducationPlannerBCCheck application deadlines here!
Application fees

Fee if all transcripts come from institutions within Canada: $81.00
Fee if any transcripts come from institutions outside Canada: $142.00
3. Create your NetLink ID
After you submit your application, you'll receive a confirmation email that includes your UVic student number (e.g. V0xxxxxxx). You should receive this email within 3-5 business days of submitting your application.
Use your student number to create a NetLink ID, which will enable you to access the UVic application portal and apply for student housing and scholarships!
✅ Add @uvic.ca to your email safe senders to be sure that messages from UVic don't get caught in your spam filter.
4. View your application checklist
Your introductory email will provide instructions for viewing your application status and a checklist of tasks to complete.
5. Submit your grades
Submit your grades through the UVic application portal! Certain conditions apply, depending on various factors.
If you're studying at a high school in Canada, or at a Canadian-curriculum high school outside of Canada, you can self-report your interim grades or predicted International Baccalaureate (IB) scores.
If you're studying at an international high school, upload your in-progress transcript showing your grades and/or predicted scores.
If you're studying at a college or university, upload your interim transcripts.
If you've already graduated from high school, college or university, arrange to have your official transcript sent directly to UVic.
6. Accept your offer
Be sure to carefully read the information in the admission summary and important notes sections of your offer email.
To accept your offer of admission:
Pay your acceptance deposit.

Submit your $200 acceptance deposit by the deadline specified in your admission offer. The acceptance deposit is non-refundable and will be credited toward your tuition fees.

Verify your payment

Sign in to Online tools to confirm that UVic has received your acceptance deposit. Allow at least 2-3 business days for the payment to be processed.

Submit your final grades and required documents

Arrange for official transcripts with your final grades to be sent to UVic, along with any other documents required to meet the conditions of your offer.
✅ If you've been admitted to the first-year program for September entry, you may be able to defer your admission for one year (to the following September).
Tuition and Fees
Various factors will influence your tuition fees like:
how many classes you take
how you get around (car, bus, bike, etc.)
where you live
where (and what) you eat
But it's always best to have a figure of your future investment! Estimate your fees here!
Funding Opportunities
Worried about where to get funds and how to prepare for the UVIC Indigenous Studies program? Good thing you're at GrantMe right now! Take this FREE GrantMe quiz to determine how much funding you will be eligible for! With GrantMe, you will be supported in your application process in scholarships, bursaries, admissions and more. This is the best time to start planning and shaping your debt-free future!