UVIC Engineering Admission Average
Arry Pandher -
January 4th, 2022
Written by Stephanie Pugh and Matthew Tran
UVIC is consistently ranked as a top 3 Canadian comprehensive university (Maclean's University Rankings)! Therefore, each Engineering program within the UVIC Engineering Faculty is highly competitive, and only the top applicants are accepted!
Do you want to learn more about UVIC Engineering's entry standards and the UVIC Engineering admission average? If that's the case, keep reading and we'll show you the solution!
UVIC Admission Average
In order to be accepted into UVIC engineering, you must have— at a minimum— an 82-85% overall average upon admission. But keep in mind that the actual admission average cutoff and individual subject grade requirements will change on an annual basis depending on the applicants.
This means that meeting the minimum requirements does not guarantee you an offer of admission. We suggest that you strive for an entrance average in the low-to-high 90s for a competitive admission average into UVIC engineering!
Admission requirements
Your admission averages to UVIC engineering will be calculated using all of the required Grade 12 courses for entry to the program you are applying for.
Here are the requirements below for Canadian students:
Grade 11 courses
Approved English 11
Pre‑calculus 11
Chemistry 11
Physics 11
Approved social studies 11/12
Grade 12 courses
English Studies 12 or English First Peoples 12 (minimum 67%)
Pre‑calculus 12 (minimum 73% grade)
Physics 12 or Chemistry 12
Approved academic 12
You will want to aim for high grades within your grade 12 courses for a higher success rate of acceptance into your desired program. Remember that if you have a high graduating average, you will have better chances of securing your spot in the admissions process than other student engineering applicants.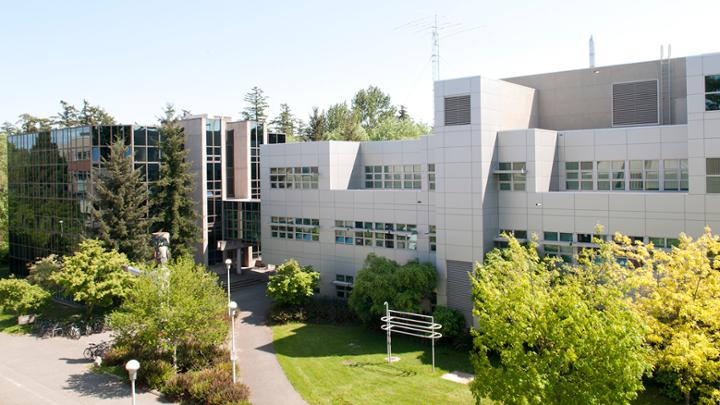 Expanded qualifications
The major criterion for admission into engineering at UVIC is academic achievement, however, a limited number of candidates may be considered under expanded qualifications.
Other non-academic qualifications are taken into account in this entrance category, which is open to current graduating students from Canadian high schools who fulfil the minimum academic standards for engineering.
Need Support Getting into the UVIC Engineering Program?
If you want to get into UVIC Engineering but don't know where to start, then you've come to the right place! Take our FREE quiz to see if you qualify for GrantMe in just a few minutes.