University of Calgary Engineering Requirements
Arry Pandher -
March 13th, 2022
Written By Stephanie Pugh and Matthew Tran
The University of Calgary will get your engineering education off to a strong start. They will give you a chance to learn about a variety of engineering specialties while honing your core abilities prepares you for success when it comes to deciding on a major in your second year!
Are you in high school and eager to apply to the University of Calgary Engineering? Are you curious about the admission requirements for this program? Keep reading and we will tell you exactly what you need to have in order to fulfill University of Calgary Engineering Requirements, and obtain a successful admission!
Required Courses for University of Calgary Engineering Admission
These are the high school courses that you will need to complete in order to qualify for first-year admission to UofC Engineering:
English Studies (12U)
Pre-calculus (12U)
Calculus (12U)
Chemistry (12U)
Physics OR Biology (12U)
The estimated competitive admission average for UofC Engineering is: High 80s
GrantMe TIP: For an even better chance at admission, we encourage you to aim for an average in the 90s!
Want to know more information about how you can ensure a successful admission to UofC? Read our blog **How To Get Admitted To The University Of Calgary here!
Early and Standard Admission Procedures
As a current high school student, your application will be reviewed by the University of Calgary through their standard and early admission processes whenever updated grades are released. The university will evaluate you based on the highest level of courses you have taken at the time of your evaluation.
This implies that if you have finished a needed grade 12, it will be utilized instead of the grade 11 course!
The early admission process considers four approved program specific courses from grade 11. During the early review, the admissions office makes a fewer number of offers with a higher academic average, with the bulk of offers being made through standard admission.
Standard Admission Process
The standard admission process considers five program-specific courses from grade 11 or 12. At least one course must be at grade 12.
Students admitted using the early or standard method must complete all grade 12 course requirements, maintain the admission average necessary for admission in the year of application, and get their Grade 12 Graduation Certificate.
Diverse Qualifications for University of Calgary Engineering Admission
The University of Calgary prioritizes enrolling outstanding intellectual students. The University also acknowledges that people who have excelled outside of the classroom or who have overcome great adversity may make valuable contributions to the University community.
Recognizing that academic brilliance isn't everything, the University of Calgary may accept up to 1% of new undergraduate students under this category each year!
To be eligible to apply under the Diverse Qualifications Admission Process, students must demonstrate:
Excellence in non-academic areas
High potential in academic/research activities
Perseverance under great difficulty or hardship
In addition, students must:
Meet the minimum admission requirements as specified in section A.5 of the Calendar
Meet the University's English Language Proficiency requirement
Be either a citizen or permanent resident of Canada
Indicate their desire to be considered under this category on the Application for Admission
Provide contact information for two references
Complete a personal profile outlining circumstances, personal achievements and educational goals
Provide official transcripts from all high school and post-secondary institutions attended
Visit here for further information about the Diverse Qualifications Admission Process and application deadlines!
With this information, you'll be set to apply for UofC Engineering! Are you ready to start the application process? Click here to apply to UofC Engineering!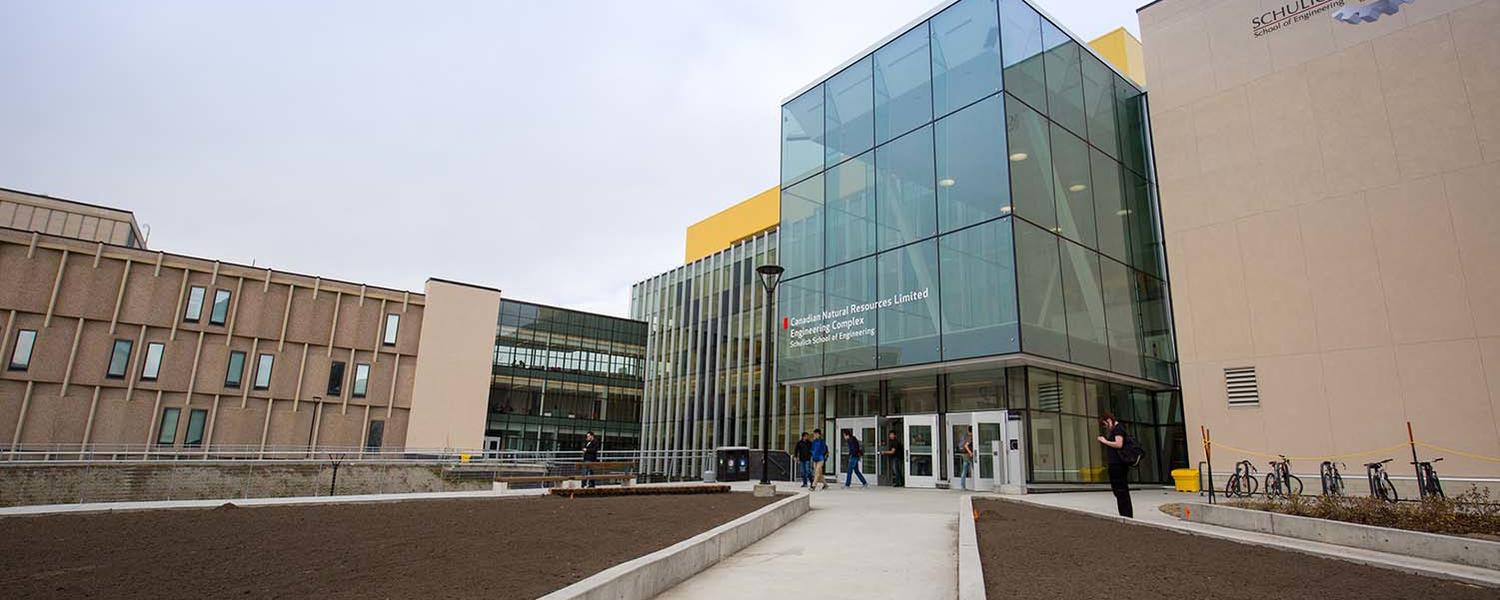 Want Support in Applying to University of Calgary Engineering?
If you want even more support, GrantMe can help you stand out! We provide personalized scholarship matches, essay editing, and mentorship from past winners to maximize your success. Complete our short scholarship eligibility quiz to learn more about how GrantMe can help you achieve your post-secondary goals.