University of Alberta Commerce: Overview
Arry Pandher -
February 12th, 2022
Written by Lyza Tibunsay and Matthew Tran
The University of Alberta's Commerce program is a four-year degree program that gives students a diverse background in business areas and provides them with the in-depth study of a specific area of interest through the program's 11 majors.
U of A's Bachelor of Commerce program provides students with a basis for self-learning through actual experience and the opportunity to gain comprehensive analytical skills.
If you want to know more about the Commerce program, keep reading!
University of Alberta Commerce Overview
Year 1 The Alberta School of Business accepts students directly from high school. All applicants must complete all of the Bachelor of Commerce admission requirements.
Year 2 Students take six primary core courses, two electives outside the Faculty and two additional electives, which are designed to develop a foundation in business knowledge and communication, interpersonal, and technological skills. The primary core courses also give a solid basis for choosing a major in the following year. Please visit the U of A Calendar Section: Courses in the Faculty of Business for more information. Program Electives Students complete free electives during the program. Students may explore disciplines of interest offered outside the Alberta School of Business. Students can also design informal minors in fields outside Business or sample various perspectives by taking courses from different fields. Basic coursework in Year Two may be built on in Years Three and Four to gain a deeper understanding of their chosen elective areas.
Year 3: Choosing a Major You must choose your major by the beginning of Year Three. Students can choose from 11 majors offered by the BCom program. Students can decide on particular specializations or select a broader specialization that provides a broader knowledge of the different majors. For information on majors, please visit the U of A Calendar Section: Majors in Business.
Choose Your Path
U of A's Commerce students can specialize in one of their many majors and minor in another business area or in another faculty. Students could pursue diversity in their degree programs to gain a well-rounded education.
Accounting This major will give you a significant insight into all aspects of financial information: how it is generated, how it is processed, and what it means. Whether you are interested in accounting or financial management in general, an Accounting major will give you a solid understanding of "the numbers." To pursue a career in accounting, you can follow your BCom degree with a Chartered Professional Accountant (CPA) certification.
Business Economics and Law This major examines the economic and legal aspects of business and how they create the environment wherein firms operate. You'll gain an understanding of the economic and legal aspects of business decisions and how the law impacts businesses and institutions.
Business Studies This major will allow you to choose coursework from all business areas to gain a comprehensive generalist degree. You'll take courses from all areas within the Bachelor of Commerce degree, such as accounting and finance and marketing and retail, which you can apply towards further studies or virtually any business career.
Business Technology Management With the (BTM) major, you will learn about business processes and analyze how to develop processes using IT. You will also develop expertise in business areas, such as Accounting, Marketing, Human Resources, Finance, or Operations Management. In addition, you can take electives offered by other faculties such as Science and Arts, preparing you for employment in any field.
Entrepreneurship and Innovation The Entrepreneurship and Innovation major helps students develop an entrepreneurial mindset. Students will learn how to launch a new venture to solve a major social or economic issue or how to create a new entrepreneurial organization.
Finance The Finance major will allow you to gain a deeper understanding of banking, investments and portfolio management, mergers and acquisitions, corporate finance, international finance, securities trading, and financial markets.
Human Resource Management The HRM major will train you to identify problems, develop solutions, and formulate effective implementation and evaluation strategies for hiring, training, recruitment, and more.
International Business This major will allow you to learn the critical thinking skills and cultural awareness to make sound business decisions. You'll take coursework in the basic areas of business, along with language and cultural studies courses.
Marketing The Marketing major is built on the strength of U of A's faculty's world-class research in the fields of retailing, market research, and consumer behaviour. This major combines research-based principles with innovative teaching methods, which will enable you to participate in managerial cases, group projects, and market simulations.
Operations Management With the Operations Management major, you'll have the opportunity to learn to use computer models, mathematics, process analysis, and business analytics to interpret data and make business decisions, allowing you to develop analytical and problem-solving skills.
Strategic Management and Organization This major is a great choice if want to have a career in management or in the field of management consultancy specializing in areas such as change management, business planning, or management training.
Cooperative Education
The Alberta School of Business offers a cooperative education option for BCom students. Cooperative education is an experiential learning program where students alternate periods of study with periods of paid, discipline-related work experience in cooperating employer organizations.
All BCom students (including Study Permit students) are eligible to apply to the Co-op program, following the successful completion of the second year of study in Business.
Possible Careers
A degree in Commerce will open you to a wide range of career paths. Some of these are the following:
Accountant
Financial Analyst
Business Manager
Marketing Specialist
Research Analyst
Risk Analyst
Finance manager
Marketing manager
Business analyst
Consultant
Project Manager
Economist
Customer Experience Expert
Fund Development Professional
Trading Analyst
Market Research Analyst
Government Official
Business Development Analyst
Commerce Officer
Consular Affairs Officer
University of Alberta Commerce Tuition & Fees
The estimated cost is around $6000/year. You may also use this online Cost Calculator to calculate and see the breakdown of your fees.
Requirements
For high school graduates, below are the requirements to apply for admission to the U of A's Commerce program.
Required Grade 12 Admission Subjects
English Language Arts 30-1
Mathematics 30-1
A combination of three subjects from Fine Arts, Humanities, Languages other than English and Math/Sciences.
A maximum of one subject from Fine Arts will be used for the high school average. For more information on subjects, visit uab.ca/programs.
Admission Average
Admission to the Alberta School of Business is competitive, and the high school admission average may vary by year. Admission averages are calculated using the five required Grade 12 subjects listed above. Learn more about their Competitive Admission Requirements, here: (https://www.ualberta.ca/admissions/undergraduate/admission/admission-requirements/competitive-requirements.html?).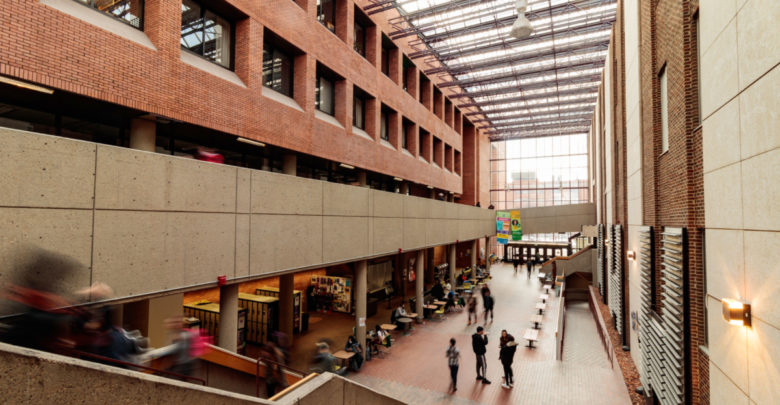 How To Apply to University of Alberta Commerce
Steps
Apply for admission:https://www.ualberta.ca/admissions/undergraduate/admission/index.html?) from October 1 – March 1
Login to the UAlberta Launchpad portal to check your application status
Deadlines
March 1: Deadline to apply for the Fall semester
August 1: Official High School Transcript Deadline
If you have any questions, please contact the university directly by email at bcominfo@ualberta.ca
You may also check the How To Get Into The University Of Alberta | Ultimate University Guide blog to know more about how to get admitted to U of A!
Your Next Steps to apply for University of Alberta Commerce
Interested in applying to the University of Alberta's Commerce program but don't know how to start and fund your studies? Well, you're in the right place! Take this FREE GrantMe quiz to gain support in your scholarship and bursary applications, admission processes, and more. This is the best time to start planning and achieving a debt-free future!