How to use OUAC
Arry Pandher -
February 26th, 2022
Written by Stephanie Pugh and Matthew Tran
Located in Guelph, the Ontario Universities' Application Centre (OUAC) processes applications for admission to programs at Ontario's universities.
If you plan on applying to a University in Ontario, then OUAC is going to be your best friend through the application process! Do you want to learn how to use OUAC? Continue reading to find out!
Find out your OUAC Application Type!
Before you start your application, you'll want to find out which application you should be applying with! Answer a few short questions here to make sure you are applying with the right undergraduate application!
There are two types of applications at OUAC; 101 and 105.
For the 101 Application, you qualify if:
You are taking courses during the day at an Ontario high school (this includes students returning for the second semester and graduated students returning to upgrade 1 or more courses).
You have not, at any point, been out of high school for more than 7 consecutive months.
You will have received or expect to receive your Ontario Secondary School Diploma (OSSD) with six 4U/M courses at the end of the current year.
You have not attended a postsecondary institution (college/university/career college).
You are applying to the first year of an undergraduate degree program or diploma program at an Ontario university.
You are under 21 years of age.
For the 105 Application, you qualify if:
You currently reside in Canada (Canadian citizens, permanent residents [landed immigrants] or those currently studying in Canada on a study permit or other visa), or are a Canadian citizen or a permanent resident (landed immigrant) living elsewhere (not in Canada), and you are not currently attending an Ontario high school day program.
You currently reside outside of Canada, are not a Canadian citizen or permanent resident (landed immigrant) and are not currently attending an Ontario high school day program (in Ontario or abroad).
Create your OUAC Account!
Creating your OUAC account is the first step in the university application process. To create your account, you will need your application access codes from your high school guidance counsellor.
To log in to your application, you will need to select your proper application; either 101 or 105!
Make sure to review the criteria above for these applications to make sure you pick the right one! If you have any questions about your eligibility, make sure to contact your guidance counsellor.
Once you have your access codes and meet the application criteria, click "Go to Application".
To create your OUAC Account, fill in your personal information – name, date of birth and email address.
NOTE: Make sure you enter a valid email address. Email is the primary method of communication for the universities and the OUAC! Check your inbox regularly so you do not miss important updates from the OUAC and your university choices.
After you've created your OUAC account, you'll get an email from OUAC asking you to confirm your email address. You won't be able to submit your application until you verify your email address, so make sure you check your inbox after you're finished.
Note: If you do not receive an email, go to your application's "Contact Information" section and select "Re-send Verification Email."
Then, create a username and password that is personal and easy for you to remember!
Create a password that is between 7 and 30 characters. Your password must include:
An upper case character
a number
a symbol
You can log in to all OUAC applications with this username and password.
After that, fill in the details about your high school. To verify your identity, enter your access codes. Your access codes will be provided by your school. If you don't have one, contact your guidance counsellor.
Remember, the PIN is case-sensitive, so make sure you type it exactly as it was provided to you!
Then, you're all set! Read the Welcome page carefully, as it contains tips to help you get started.
Browse Your Programs on OUAC!
You can explore programmes that interest you before creating an OUAC account or logging into your application! From the 101 Action Centre menu, choose "Browse Programs." Alternatively, you may use the "Browse Programs" button.
To see all available programmes, select your Current Status in Canada. Although you are not signed in, you can still search by university name, geographic location, or programme code.
NOTE: If you wish to add programme options to your application, you must first log in!
To see what programmes are offered, select a university. Make certain to read the university requirements, website links, and critical admission information at the top of each page. Then look over the list of programmes offered by this university and make your decision. Prerequisites, significant dates, and extra entrance criteria such as supplemental paperwork, profile surveys, and more may be found on the Program Details page. This section should be read very carefully.
Next, you need to complete the program details.
"Expected Date of Enrollment" is when you wish to start classes.
Select a "Subject of Major Interest" if one is available for the program you are applying to.
Depending on the program, you may have additional program detail fields to complete. (For example, "Co-op".)
Remember to save your program choice!
You may add a new programme, delete an existing one, or update the programme information from the Program Choices page.
You must also rank your options in order of preference on this page.
Note: Unless a university clearly specifies that it does, the order in which you submit your programme selections has no bearing on your scholarship or admission consideration. In their own literature, colleges will explicitly express their rules.
Remember that you are free to apply to as many institutions as you like! However, each university allows you to enrol in a maximum of three programmes. Some colleges may impose further restrictions on the number of programmes to which you can apply. For additional information, contact the universities directly.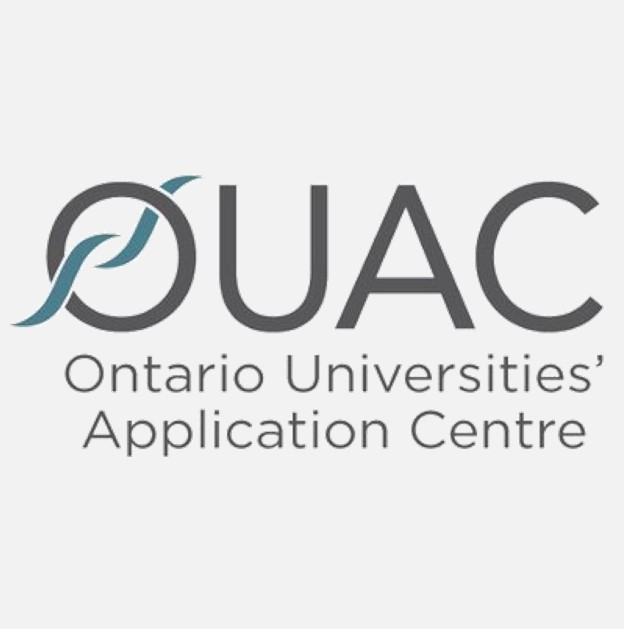 Complete your OUAC Application!
Time to make the big step in finalizing your application! To start this process, go through each page in the Application Links menu of your application page and complete all the required information.
These sections must be completed:
Personal Information
Some of your personal information may have been supplied by your high school. Go over the list and fill in any gaps. Save and double-check the data you've input.
Contact Information
Add your home and mailing addresses, as well as at least one phone number, under Contact Information. This information may have already been supplied by your school. Examine the data and make any required adjustments. Make sure your email address is correct. Your OUAC acknowledgement email, university admission offers, and other essential information will be sent to you by email.
Please keep in mind that you will not be able to submit your application until your email address has been validated. You can resend your email verification if your email address is not validated.
Academic Background
In Academic Background, provide information about all institutions where you have registered in 1 or more secondary or postsecondary courses.
These institutions include, but are not limited to:
Regular day schools
Private schools
Night schools
Summer schools
Private virtual schools
Find your institution and then complete the academic details.
Program Choices
Program Choices is where you add programs to your application!
Additional University Details
Fill in the Additional University Details only if you have applied to 1 of the universities before. Otherwise, you can skip this section.
Document Upload
In Document Upload, you can upload documentation that supports your application, as required by your university choices. These documents are not mandatory!
Other Academic Information
In Other Academic Information, fill in the appropriate information. If some sections do not apply to you, you can leave them blank.
Current High School Information and Grades
Your high school will provide your academic information, but make sure to verify your grades information for accuracy.
Note: You cannot change this data yourself, but if you see anything that is incorrect, inform your guidance counsellor– they will update the information for you!
Even if the information is incorrect or missing entirely, continue to complete your application.
Review and Submit
At this point, you have completed all the necessary information to submit your application.
If you are completing your application at school but want your parents to see it before you submit it, log out and log back in at home – your information will be saved.
When you are ready, select "I Verify and Agree" to go to the payment page.
The OUAC accepts a variety of payment methods, including credit/debit card, online banking and international payment options. All payments must be made in Canadian funds.
Note: Once you select a payment option and click "Continue", you will not be able to log back in and make changes to your application until the OUAC receives your payment. After we receive and process your payment, we will forward your application to your university choices. We recommend that you pay for your application at the same time you submit it.
If you pay by credit/debit card, you will immediately receive an email receipt after they process your payment.
Once you have completed your application, you will receive an OUAC Reference Number to use when you communicate with the OUAC or the universities and an email to acknowledge your application was successfully submitted. Keep these for your records!
So there you have it!
These are the main three steps on how to use OUAC! Want more information on how to use OUAC? We strongly recommend you visit OUAC's website! They have a surplus of information to get you through the application process smoothly!
Want Support in Applying to Ontario Universities?
If you want academic and financial support, GrantMe can help you! We provide personalized scholarship matches, essay editing, and mentorship from past winners to maximize your success at university applications. Complete our short scholarship and bursary eligibility quiz to learn more about how GrantMe can help you achieve your post-secondary goals.